The history of the Royal Air Force, the air force of the United Kingdom, spans nearly a century of British military aviation.
The RAF was founded in 1918, toward the end of
World War I
by merging the
Royal Flying Corps
and the
Royal Naval Air Service
. After the war, the RAF was greatly reduced in size and during the inter-war years it was used to "police" the
British Empire
. The RAF underwent rapid expansion prior to and during the
Second World War
. During the war it was responsible for the aerial defence of Great Britain, the strategic bombing campaign against Germany and tactical support to the British Army around the world.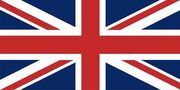 Ad blocker interference detected!
Wikia is a free-to-use site that makes money from advertising. We have a modified experience for viewers using ad blockers

Wikia is not accessible if you've made further modifications. Remove the custom ad blocker rule(s) and the page will load as expected.